Champlain Towers South, a 12-story, 1980s apartment building, partially collapsed around 1:30 AM June 24, 2021, in Surfside, Florida. The collapse left numerous residents of the small Miami beach community dead and injured. Many people are still unaccounted for. Crews are still searching the debris of Champlain Towers South for bodies of residents and survivors. What could have caused the 136-unit building to collapse? Champlain Towers had recently undergone minor construction and roof work that included a crane, but many buildings undergo similar maintenance. There are major risks when building on the shifting sands of a barrier island. Could these conditions have contributed to the horrific accident?
What is the current death toll?
No survivors have been pulled from the rubble since the first day of the collapse. Experts demolished the standing section of Champlain Towers South in order to make searching conditions safer for rescue crews. The current death toll is 32, Miami-Dade County Mayor, Daniella Levine Cava, said Tuesday, July 6, 2021. 26 of those victims had been identified. Levine Cava said 113 people remain unaccounted for, although "only around 70 of those are people we have been able to confirm were in fact in the building" when it collapsed. Over 191 residents have been accounted for and officials have expressed hope of finding survivors in pockets of rubble. Now that the remaining part of the building has come down, rescuers can safely use heavy equipment in the search. Rescue efforts resumed just 20 minutes after the demolition of the remaining section of Champlain Towers South complex. Before the demolition, a huge search for family pets used drones with thermal imaging. First responders used ladders and cranes to place animal traps on balconies and search hiding places in closets and under beds, no pets were found. Residents in nearby buildings were told not to evacuate during the demolition, they were instructed to stay indoors and turn off air conditioning due to dust. Officials made the decision to demolish the remaining section of the building due to tropical storm Elsa's expected arrival in the state.
Will Tropical Storm Elsa Affect the Search?
Tropical Storm Elsa made landfall on the southern coast of Cub, Monday. The tropical storm brought flooding rains, according to the National Hurricane Center. The storm was forecast to approach western Florida on Tuesday or Wednesday. "There was the very real potential that this storm could have knocked down the building down the wrong way on top of the pile, which would have effectively ended the search and rescue," said Surfside Mayor, Charles Burkett, at a news conference Monday. The storm is now expected to hit just north of Miami-Dade. This means the search for survivors can continue, except in the case of lightning. "The news is pretty positive, impact on Surfside will be incredibly, incredibly minimal," Florida Governor, Ron DeSantis said. Ron DeSantis had issued an executive order declaring a state of emergency for fifteen counties in anticipation of Tropical Storm Elsa. Miami-Dade County was removed as forecasts changed. The county is still under a state of emergency due to the collapse of Champlain Towers South. As of Monday, July 5, 2021, the outer bands of the storm had reached surfside. The search for people in the debris of Champlain Towers South had to be suspended due to lightning making conditions unsafe, crews resumed searching Tuesday, July 6, 2021. Charles Burkett vowed rescue efforts would continue 24 hours a day, seven days a week until everyone was out of the rubble. "I'm very hopeful we're going to be seeing some miracles in the coming days," he said. 
Why did the building collapse?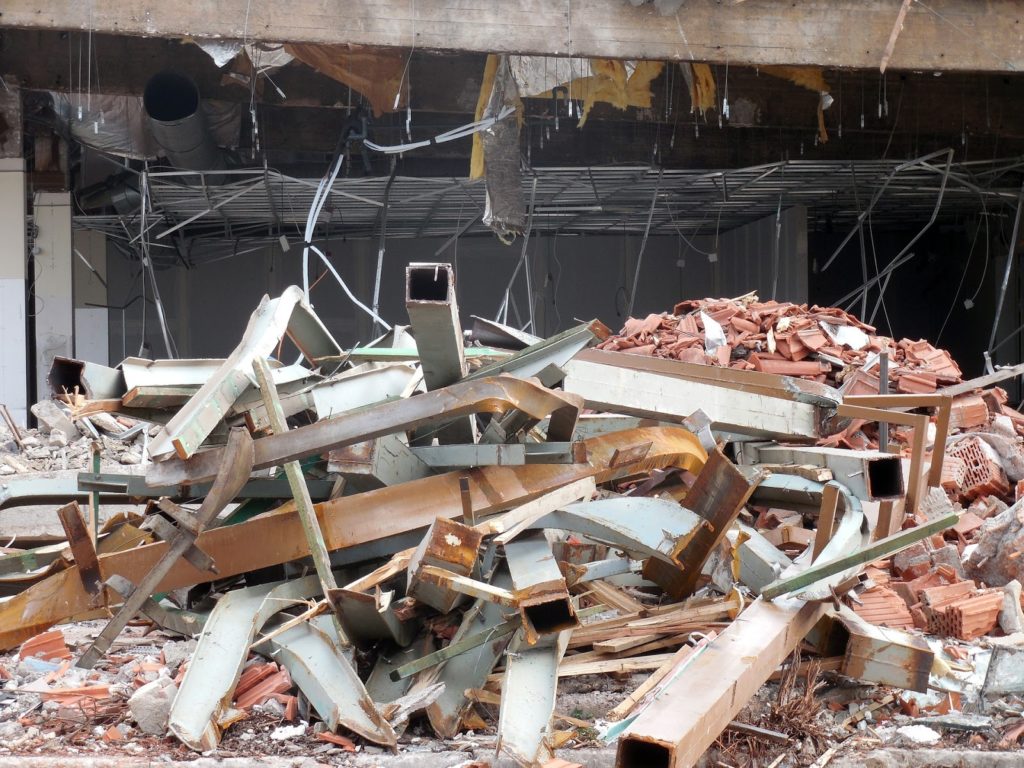 A 2020 study conducted by Shimon Wdowinski, a professor at Florida International University, found that the building had been sinking for decades. Nearly three years before the Champlain towers South collapsed the complex was made aware of the pool deck was causing "major structural damage," according to filings. Among the filings released by Surfside authorities, a 2018 field survey report from Morabito Consultants found the concrete structural slab underneath the building's pool needed repairs. "Failure to replace the waterproofing in the near future will cause the extent of the concrete deterioration to expand exponentially," the report said. The report did not warn of any imminent danger, at the time, but is now the focus of inquiries that include a grand jury examination. It is still unknown what exactly caused the building to collapse. Video from a security camera inside the building, shows the ceiling breaking apart and falling in a hail-like fashion before the entire apartment began to rumble, then the camera goes black. Some witnesses say they saw water rushing out from underneath the structure before the collapse occurred. Survivors from the part of the building that did not collapse say their entire apartments shook before and during the collapse of Champlain Towers South.
Witness Reports of the Collapse
Adriana Sarmiento and Roberto Castillero recorded a video of concrete debris and gushing water in the underground parking garage of Champlain Towers South minutes before it collapsed. The couple was standing outside their nearby hotel when they began to record after hearing a loud crash. The video shows water coming down and concrete rubble appears to have fallen. Sarmiento said she and Castillero ran into the street, screaming and waving trying to get residents to evacuate, but they could not understand her. The couple witnessed the Champlain Towers South collapse up close and sustained minor injuries.
Barry Cohen, former vice mayor of surfside, said he was deep asleep when a bang, he thought was a lightning storm, woke him up around 1:30 a.m. "I realized that it didn't stop. It just kept on going for 30 seconds," Cohen, 63, told CNN. When Cohen opened the door to his apartment, "there was huge pile of rubble and dust, just havoc is all that I could think of." Cohen and his wife attempted to open outside doors along the way down to the basement and parking garage of Champlain Towers South. There was dust everywhere and water in the garage was "pouring out of pipes in the ceiling," and already up to their shins. The couple went back to their apartment and yelled for help from their balcony. "I was yelling to the Surfside Police to identify myself because I was a former vice mayor of Surfside," Cohen said. "I was yelling and screaming to the fire department to get the hook and ladder truck up to us so we could get out of there." Neighbors joined them on the balcony. "I thought the building was unstable," Cohen explained. "I was worried it was going to completely go down.
Nicholas Balboa was walking his dog nearby when the Champlain Towers South collapsed. Balboa quickly made his way to the back of the building, where he heard a voice coming from the debris. "A little boy, couldn't have been more than in his preteens," Balboa told CNN. "Then I saw an arm sticking out of the wreckage, and he was screaming, you know, 'Can you see me?'" Balboa and another proactive witness attempted to free the boy; the two people were unable to remove the debris safely. "He was just screaming, 'Don't leave me, don't leave me, don't leave me.'" Balboa stayed with the boy and was able to signal to a police officer using the flashlight on his phone. Rescuers arrived and successfully pulled the boy out.
Sharon Schechter, 60, says she believes she was only one of two people who survived from her floor when the Champlain Towers South collapsed. Schechter said she was asleep when she began hearing noises that were followed by shaking and rumbling. "It felt like the whole building was shaking," Schechter said, she then went to look out the window. "I said, 'Oh my god, where's the building? There's no building." She quickly grabbed her dog and tried to evacuate, along with other residents, down the only staircase but rubble was in the way. "We were screaming 'Help! We are here! Come get us!' It was pitch black. It was like 'Titanic,'" she said. The group ended up taking their chances crossing the destruction to escape the building. "We are finding our way out until we get to some light." Schechter said she had to carry her dog over rubble and across the tops of cars in the dark. As soon as she got out, all she could think about were her neighbors still inside. "I feel like I'm mourning every minute for someone in the building," she said.
"You're going to have a lot of mental health impacts from people who were able to get out. Obviously, the families who lost somebody, that is going to be the most devastating. But I have spoken with a number of the folks who were able to get out. This is a really harrowing experience," Florida Governor, Ron DeSantis, said at a news conference. "You literally have people that, if their unit had been 20 feet in another direction, they would have been in rubble. And their neighbor had never been heard from again." DeSantis pledged Monday that support and resources would be available for families navigating the collapse, both in terms of insurance and other needs.
Officials have made it clear other high-rise buildings in the area will undergo more rigorous inspection processes. A group of officials did initial inspections of every building in the area, evacuating at least two. All other buildings are required to have professionals inspect the structure, electrical and plumbing system within a certain amount of time after the initial round of inspections spurred by the collapse of Champlain Towers South. Will this tragedy affect the future of high-rise buildings in similar places? One thing is for certain, this unfortunate accident will continue to affect the Surfside community and the U.S. as whole.